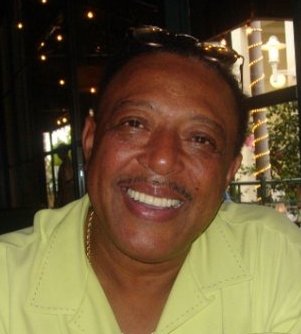 BrownGirlsFly's Greatest Inspiration
I'm not sure which was more important — his rebellious spirit or his magnanimous dreams — but both served my father well in his middle-class struggle to shed the poverty of his youth. Even before the money and the means materialized, with a debonair indifference known only to the upper crust, he marched past the racial and social limitations of 20th-century America and, often with his wife and kids in tow, pursued a life typically reserved for those of a different caliber.
Before long, Manhattan's esteemed theater district and Boston's seafood circuit, Florida's sunniest beaches and California's coastal living, Europe's fine dining and the African-infused cultures of the Caribbean Islands became his playground. And, it was in this context that we first experienced the world.  It was here that we learned the value of the frequent flier miles and hotel points – remnants from his career in sales – which fueled our family adventures.
Though nearly three decades have passed, I still remember the sense of youthful wonder that encompassed my six year-old soul the first time we traveled to Nassau, Bahamas. The excitement I felt when I boarded the plane and sat in the window watching the Eastern seaboard pass beneath my feet is what I still feel today each time I embark on a new travel journey. It has taken most of my adult life for me to realize how integral that sense of wonderment at new languages, cultures and locales is to my identity. Sadly, it has taken most of my adult life to recognize what role my father played in the process.
Before that myopic American naiveté about the world could take root, he offered me a glimpse of reality beyond the borders of my native South Jersey. When our family vacations slowed, he encouraged my solo journeys and fueled my travelust with declarations of pride.
It was his voice that wafted across the airwaves to Milan, reassuring me that getting lost and missing the last train to my important appointment was not the end of the world but a grand adventure.  It was his tear-evoking text messages that fueled my courage to pursue the world – the very same message that comforted me over and over again during his funeral two and a half years ago.
A few days after he passed, I found myself sitting on a terrace overlooking Hong Kong's Victoria Harbour in awe of its beauty. At that moment, for the first time in my life, I truly understood my dad. Of all the things in his lifetime that he saw and experienced — against all odds — he only wanted to share them with us. When he could show us first hand, he did. When he couldn't, he returned with an arsenal of barely believable stories to tell.  And, while I've spent most of my life trying to become just like him, at that moment I realized that I -– a hopeless dreamer with an insatiable thirst to see the world — already am.
My sister and I are BrownGirlsFly because of him. And it is his always-present inspiration that motivates us to share our perspective on the world with you.  May you discover a motivation — just as personal and meaningful — to break free from the confines of  your daily existence and explore the world with a sense of adventure in one hand and a spirit of wonder in the other.