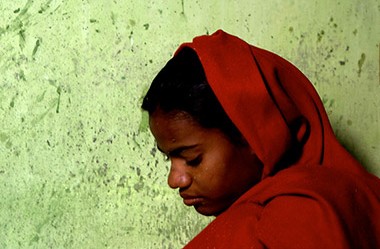 Broken Wings: Brown Girls In India
There's something inside me that wells like a raging river when I hear stories of violence, abuse and discrimination against girls and women.
As a woman of color, I understand implicitly how race and gender can play an inflammatory role in the socioeconomic fabric of a culture.  But, as an American who's experienced countless freedoms, I cannot wrap my brain around practices like genital mutilation and femicide.  What fears, beliefs, misunderstandings and power dynamics could lead to the propagation of such institutions in today's society.
Grappling with these realities has influenced the work of BrownGirlsFly.  Not only do we want to encourage brown girls in the Western world to exercise their travel wings, we want to spend time understanding and aiding, where possible, the lives of brown girls globally.
Step 1 is knowledge.  We cannot pretend to exercise social responsibility until we first understand that there's a problem, what dynamics are feeding it, and what needs exist.  As we learn more in the coming months, we'll share the highlights with you.  In the Broken Wings series, we'll share moving stories of brown girls who need a bit of healing and repair before they can fly.
Today's focus will be on the role of women in Indian society, the pressure to bear a male child, and the consequences which have resulted from the overemphasis on male value. According to the project producers,
"This preference originates from the belief that men make money while women, because of their expensive dowry costs, are a financial burden. As a result, there is a near constant disregard for the lives of women and girls. From birth until old age, women face a constant threat of violence and too frequently, death.

The numbers are staggering. Since 1980, an estimated 40 million women are 'missing,' by way of abortion, neglect or murder. 7,000 female fetuses are aborted every day according to the U.N., aborted solely because they are girls. One dowry death is reported every 77 minutes. Countless others are never known.

The government has tried to intervene. Dowry and sex selective abortions are illegal. Yet both practices still thrive, in large part because of deep-rooted cultural prejudices.

Today, eighty percent of Indian states are now facing a shortage of women. To compensate for this differential, young, unknowing women are bought from surrounding countries like Bangladesh and sold to young bachelors. Not knowing a word of the language, these trafficked women now face the same kinds of violence as other Indian women."
Photojournalist, Walter Astrada, captures the story in his hauntingly beautiful images.  This video highlighting his work in India is a must watch, but I'm warning you, it's not pleasant.
In India, all women must confront the cultural pressure to bear a son. The consequences of this preference is a disregard for the lives of women and girls. From birth until death they face a constant threat of violence. See the project at
http://mediastorm.com/publication/undesired