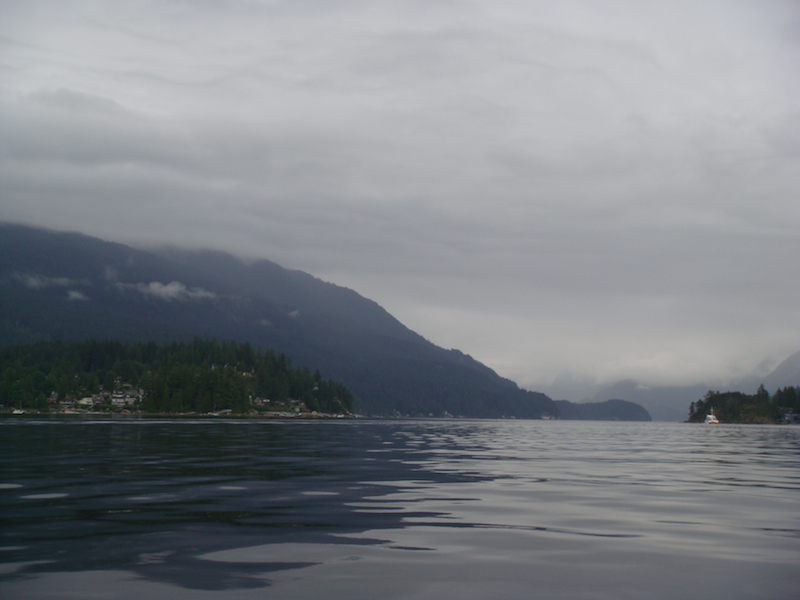 Expense Report: 6 Days in YVR for The Cost of Air
Here on BrownGirlsFly, we're always touting the wiles of great deals and saving money while traveling.  I decided that it's time to put my money where my mouth is (literally) and show you specifically how following our own tips has saved us significant money.  So, for my recent 6 day/6 night trip to Vancouver for the TBEX 2011 conference, I documented the costs of my airfare, lodging and local transportation.
This trip included attending a conference in Vancouver, a side-trip to my beloved Victoria (quaint city on the Southern tip of Vancouver Island), and a side-trip to Seattle to visit a good friend.  So, airfare to/from British Columbia, a seaplane ride to the island, a ferry ride back, 6 nights lodging and all ground transportation cost me only $659 plus 37,500 frequent flier miles — almost 1/4 the typical cost for a trip like this.  See the breakdown below for more details.
| | | | |
| --- | --- | --- | --- |
| Type of Expense | My Cost | Typical Cost | Notes |
| Airfare:  Chicago to Vancouver | $2.50 plus 12,500 miles |  $650 | United Airlines frequent flier ticket: one-way Coach class.  The average cost to fly between Chicago and Vancouver. However, at the time I was booking — 2 weeks out — the tickets were running $650. |
| Transportation:  YVR airport to city center | $7 |  $30 | Instead of taking a taxi which runs about $30 to reach downtown, I took the Skytrain from the airport. |
| Lodging in Vancouver: 1 Night | $17 |  $200 | Decent hotels in the city center will cost you at least $150/night, more with taxes.  Since I was there during the Stanley Cup playoffs, rates were in the $200 range.  Since I wouldn't reach downtown until close to midnight and would have to leave early the next morning for Victoria, I decided to stay at the SameSun Vancouver, a local youth hostel.  Normally it's $34/night to stay in a 4-person dorm room, but TBEX conference attendees were able to save an extra 50% off.  How could I turn down a $17 room? |
| Transportation:  Seaplane ride to Victoria | $67 |  $160 | As soon as I decided I was going to Vancouver, I started following Groupon Vancouver and Groupon Victoria (made super easy with RSS feeds and Google reader). Within a couple days, Harbour Air ran a deal: pay $50 for $100 towards any shuttle flights or aerial tours they run.  I decided to kill 2 birds with one stone — see the region from the air and travel over to Victoria.  The ferry ride and ground transportation would have cost me $40 and 4 hours of my time.  So, I picked the one flight itinerary that day priced at $105  (the others were $150), used my Groupon and with a few on-site taxes, my total out of pocket expense was $67. |
| Transportation:  Seaplane dock to Lodging | $1 |  $10 | I could have taken a taxi or a bus from the Victoria harbor to my place of lodging.  But, Harbour Air runs a free shuttle after you land.  No one else took advantage of the offer, but I jumped on it.  I paid the driver a $1 tip.  (I would have paid him a couple more but that was the last of my American and Canadian cash.) |
| Excursion: Whale Watching | $98 | $117 | The highlight of my trip was going whale-watching. I'll post more details about it later. But, it was definitely worth splurging on. |
| Lodging in Victoria: 1 Night | $54 |  $150 | Having had success with hostels in Vancouver, I decided to try one in Victoria as well, but this time I splurged on one of the larger single-rooms: Double bed, extra space, extra security.  The Ocean Island Backpackers' Inn was a great hostel with affordable rates significantly cheaper than the local hotels. Amenities were basic. But, the room was clean, I never had to wait for the shared bathrooms, and they had a great staff!  Plus, it was situated in a pretty central location.  So, I could walk everywhere, saving on ground transportation as well. |
| Transportation:  Ferry ride to Vancouver | $37 |  $42 | BC Ferries was running a summer special and the foot-passenger rate was reduced to $10 (a $5 savings). Plus I booked bus transport with Pacific Coach for $27 to ensure I could get between the ferry ports and the city centers.  The ferry ports are about 30-45min outside of Victoria and Vancouver. Local buses would have been cheaper but would have taken even longer. |
| Lodging in Vancouver: 3 Nights | $167 |  $600 | Instead of returning to the hostel, when I came back to Vancouver, I wanted to stay somewhere more comfortable for the heart of my trip. However, I could not swing Vancouver hotel rates. So I checked into AirBNB, a site for folks with an extra couch, an extra bedroom, or even a guest apartment to post their digs online and rent them to travelers visiting their locale.  I found a 2BR apartment situated a short train ride from downtown for $111/night.  Then, I found a fellow blogger and conference-goer looking for a place. We split the cost and we each paid $167 for 3 nights or about $55/night. Comfortable bed, full kitchen, fireplace, living room, and 2 bedrooms on opposite sides of the apartment.  What a great way to travel. |
| Excursion:  Red Bus Tour | $15 |  $38 | Groupon to the rescue again.  They ran a Big Bus Tour — one of those hop-on, hop-off buses that take you all over town and provide a little history of the landmarks — for $15. |
| Transportation:  Greyhound Bus to Seattle | $41 |  $31 | I have a really good friend who lives in Seattle and I hadn't seen him in a long time.  Though it would have been cheaper to return home directly from Vancouver, I decided that the extra cost of a day-trip to Seattle and departure from there was worth it.  I was hoping to find someone to ride back to Seattle with after the conference, but most folks were staying one more night.  Since there are limited options out of Vancouver on a Sunday night, I reserved a seat on the Greyhound (the latest departure out of all the bus/train options) and paid the extra $10 for a fully refundable ticket just in case I did hitchhike with other conference goers. |
| Lodging in Seattle: 1 Night | $Free |  $150 | Of course, I stayed with my friend so I didn't have to pay for a night in Seattle. |
| Airfare: Seattle to Chicago | $2.50 plus 25,000 United miles | included above | The one-way return from Seattle was more expensive (in frequent flier points) than Vancouver.  You'd expect the opposite. But, they base these things on availability.  I guess there were more seats available on the Vancouver flights.  So, instead of paying 12,500 miles from there, I paid 25,000 miles from Seattle.  Seeing my friend was worth it!!  Either way, it was cheaper than paying cash for the flight. |
| Food | $150 | $150 | For breakfast, I tended to grab fruit or a muffin.  Lunches were relatively light and grabbed on the go. But, I tried some awesome restaurants for dinners.  Once we moved into the apartment, I did some light grocery shopping so I could save on food.  This is about what I spent for meals on the go, groceries, and 4-5 nice meals out. |
| TOTAL | $659 plus 37,500 frequent flier miles | $2328 |  <– Almost 1/4 the cost |
This was incredible savings! Using frequent flier miles, forgoing a rental car, and trying low-cost lodging options like hostels and AirBNB made the world of difference. We hope you find this post a reminder (and encouragement) that with a little creativity and forethought, you can have a FABulous vacation for a very affordable price.