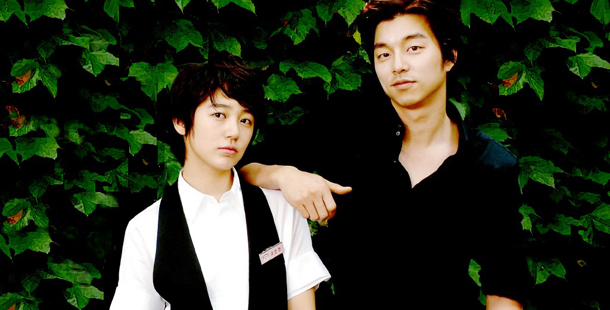 Cultural Curosities: New Love for Korean Dramas
We firmly believe that travel begins long before you research a locale, look up itineraries, or board the flight.  It's about cultivating the spirit of cultural curiosity and developing a healthy appetite for the history, the art, the tastes, the sounds, the joys and pains of a place other than the one you call home.  That's where my obsession with film festivals, global television, international literature and ethnic dining comes in.  The latest object of my cultural affection? Korean soap operas!

For weeks now, Hulu, my beloved purveyor of online television has been hitting me with commercials for a Korean show called Coffee Prince.  The first few times I saw the commercial, I ignored it.  The next time, I was curious what about my online watching activities made them recommend it to me. Finally, I watched the trailer and realized the premise was cute. So I decided to add it to my favorites list. By the second installment, I was fiending for more like a crackhead between hits, and over the next week, I indulged in a Hulu binge until I finished all 17 episodes.
I loved the Coffee Prince because it reminded me of my favorite Mozart opera, Le Nozze Di Figaro (The Marriage of Figaro).  Filled with cross-dressing, mistaken identities and layers of love triangles, both are satisfyingly-dramatic comedies of error.  Here's a brief synopsis of the Coffee Prince (modified from Wikipedia):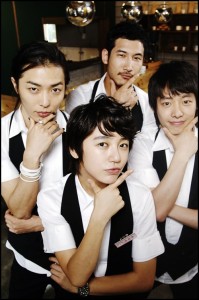 Choi Han Kyul is the cocky son of a very rich family who runs a food corporation. He has never had a job and doesn't care for responsibility. Han Kyul is hung up on his first crush and certainly doesn't want to get married despite his family's requests.
Go Eun Chan is a 24-year-old tomboyish female who is often mistaken for a guy. She takes up every job possible and has the responsibility of taking care of her shopping-happy mother and her younger sister.
Han Kyul and Eun Chan accidentally meet twice but  he never realizes she's really a girl.  So, when he's looking to get rid of the blind dates his grandmother  arranged and help Eun Chan earn some extra cash, Han Kyul hires her to be his pretend male lover.
When Han Kyul later takes over and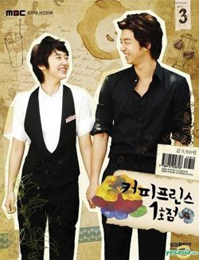 revitalizes the Coffee Prince, a cafe run only by good-looking men as a marketing ploy to attract more female patrons, Eun Chan must continue to hide her gender to land a job there. Before long, feelings start to fly between Eun Chan and Han Kyul. Because he's unaware that Eun Chan is a girl, Han Kyul starts to question his  sexuality.
It takes 12 of the 17 episodes to start to unravel the complicated love polygons and until the end of the series to satisfy the growing tension between the two characters on the brink of love.  But, I loved every dramatic moment.
Along the way, I learned ….
A few Korean words like "Geuraeyo" (ok/alright) and "Halmoni" (grandma)
That there is a global fascination with K-Dramas. Fans spread from Korea all across the modern world, as far away as Japan, Israel, Zimbabwe, Europe and Hawaii. It's slowly taking off here in the mainland US
That K-Dramas tend to be highly dramatic with storylines that seem totally infeasible in real life. Sometimes, you have to make it past the first 1-2 episodes to get used to the dramatic style, then you're hooked
That affection and explicit sexuality are often muted or referenced more subtly in K-Dramas (i.e.  when a character becomes pregnant, you're left to fill in the blanks) and this is very much in line with Korean cultural norms minimizing PDA — although there are 1 or 2 scenes in Coffee Prince that break the mold
That I started with a particularly good K-Drama.  This one has won all kinds of awards.
Hmmm, this makes me reflect on our post from last year, Musings: Is Brown The New Korean? Maybe my "Seoul-food mama" was right about me having a Korean soul.  LOL!
If you're curious about the K-Drama that captured my affection, you can watch it on Hulu or on DramaFever (where you can stream any K-Drama dating back to 1972).
If subtitled television is not for you, that's ok.  Just shake your head, laugh at my obsession and start thinking about what cultural curiosity you can personally indulge.
Stay Fly!