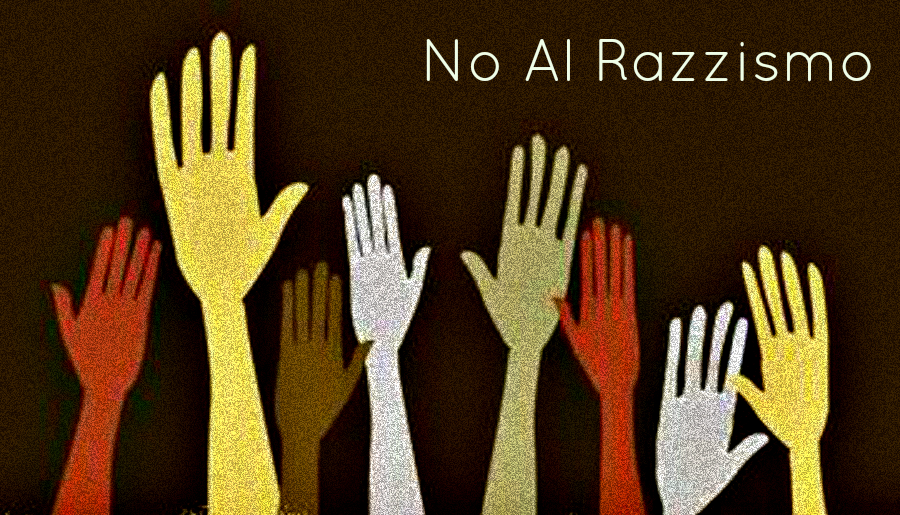 Rethinking Race In Italia: Psychotic Firenze
Last night, my fabulous evening soaking in the Firenze vibe over fireworks, great music and local cuisine turned horribly ugly in a matter of minutes. Wouldn't racial slurs, a death threat and a good old fashioned beat down ruin anyone's night?
The people of Firenze (aka Florence) have been on a high for the past few days. Fashion week just wrapped and Madonna was in town a few days ago filming on-location and delighting the masses with her first-ever concert here. Last night, the festivities culminated with a winning football (soccer) game and the annual celebration of San Giovanni, the patron saint of Firenze. The entire town was out, young and old, native and tourist, people from every nation and tongue. After all, good sports and applaud-worthy fireworks are universal.
Having only been in town a few hours and with jetlag-fueled energy to burn off, I got swept up in all the excitement. By the end of the evening, with my camera in hand and favorite tunes in my ear, I was literally bopping through the streets of Firenze. At midnight, I was nowhere near ready to leave, so I blew off the last public transit options back to the apartment where I'm renting a room.
I took a meandering walk through town, stopping along the way for dinner and live music. Then, around 2:00AM, I arrived at the central train station, Firenze Santa Maria Novella (SMN) and joined 30 other people in the long taxi line.
The two white girls in front of me were speaking in a decidedly American accent. After a few minutes, they turned to me and asked if I was from Florence. I said no and we began trading traveler stats. They're from Washington DC and vacationing here with a third friend who disappeared after storming off in a huff. Needless to say, they were frustrated with her and equally dissatisfied with the long taxi line preventing them from returning quickly to their hostel.
Antsy feelings getting the best of her, one of the girls left the line to see if she could hail a taxi from the other side of the street or maybe bum a ride from some of the college-aged kids hanging out in front of the McDonalds. The other girl stayed behind making small talk with me. When she lost sight of her friend, she got nervous and asked me to hold their spot. She walked away, called her friend back, and they both returned to the line a few minutes later.
The next thing we know, an Italian man in his 40s or 50s comes up from the back of the line and starts talking to the girls. At first, none of us understood what he was saying, but then it became crystal clear. He thought they cut the line and was very unhappy about it. I vouched for the girls and so did the man standing in front of us, but the "angry one" relentlessly accused them of cutting.
When I said "the girls are with me," things began to deteriorate quickly. He asked incredulously "Who are you?" Then, defiantly, I countered "Who are YOU?" He seemed to think he was somebody important but he clearly had no authority in this situation. But, before I could ponder the reason for his inflated sense of self-importance, he stepped uncomfortably close to me and threatened to call the police.
Shoving his phone in my face, he shouted "Do you understand me? 1-1-3. The Polizia. I am calling the Polizia on you." From years of Spanish studies and my limited Italian, I understood much of the phone call during which he rambled on about the Ragazzi (girls) who skipped the line, but I doubt he was actually on the phone with the police. I cannot imagine that they'd come on such a busy night for something so trivial.
At one point, I asked him to go away. His threats only grew bolder and he continued to encroach on my personal space. So I said "Ladies, lets just ignore him" and put my hand up in "talk to the hand" fashion and turned away. He stood their speechless for a few seconds, then lowered the timbre in his voice and said slowly, loudly and clearly "NIGGER!" He put his finger in my face and shouted "YOU … FAT … NIGGER! YOU ARE FAT. YOU ARE NOTHING!"
One of the girls started to cry, thanking me for defending them and apologizing that this was happening. Everyone else stood with baited breath waiting for me to go ballistic. I swallowed hard, closed my eyes and prayed. I knew that if I exploded, it would turn into a physical fight and then he'd have a real reason to call the cops — a prospect I'd quickly lose because I don't speak enough Italian to defend myself. And, he could lie and spin the tale anyway he'd like. So, I went deep inside to a place where his words could not induce my rage.
The crying girl said "I don't understand. Why is this happening?" I replied, "It's just ignorance." Though our back was to the "psycho one," he still remained a few feet away from us. When he overheard the conversation, he started his tirade all over again. "I'm ignorant? YOU are FAT. You are STUPID. You are NOTHING. I am an opera singer. What do YOU do for a living?"
The people ahead of us invited us to the front of the line so we could get out of there before the situation got any worse. But, he followed us and threatened further "If I ever see you again, you're DEAD."
When the next taxi arrived, I told the girls "goodbye and good luck". But they said "No! You get in this car with us now." We were going in opposite directions, but I realized it was best to get out of there ASAP. We'd figure out the fare situation later.
I was the last one getting in the taxi and since the "psycho one" followed us to the taxi door, I was standing the closest to our aggressor. What I didn't realize is when the crying girl got in the taxi, she flipped him the middle finger. In a feigned attempt to reach her in retaliation, he started grabbing, pushing and hitting me. I turned to him and said "Get off me!" He kept at it, so I went primal. Pushing him back firmly with both hands, I screamed "Stop touching me!"
At that point, a man who had been watching this from the sidelines ran over and grabbed the "psycho one."  Then, the taxi driver hopped out the car.  While they distracted the man, I jumped in the back seat, slammed the taxi door and locked it. The two men threw "psycho" to the ground and proceeded to beat the crap out of him. But that didn't stop him. He got up and came to the car continuing to harass us. Twice, the taxi driver had to get out and fight the man off. Finally, someone pulled "psycho" away long enough for the taxi driver to get in and drive off.
When we turned the corner, our driver said, "This is over. Do not worry." Then, we rode the 15 minutes to my stop, intermittently exchanging travel stories and making stunned references to what just happened.  When we arrived  at my apartment, I wished the American girls the best of luck, lamented that we'd have a story to tell our kids one day. Then, I hopped out, ran into my apartment building and cried in the short elevator ride to my 4th floor flat.
What an unbelievable night! From bopping through the streets on a travelista high to fleeing from a psychotic racist freak. Freedom and security to fear and loathing — in a matter of minutes. As a brown girl, I've experienced racism many times in my life, but never have I been the object of such baseless and unadulterated hatred.
When I got over myself and the immediate shock of it all, I quickly understood what life in America must have been like for my parents and grandparents — when these incidents happened regularly and were socially accepted. I also understood the depth of my sisters complaints about the racism — albeit more subtle — that she and her friends experienced in Italy a few years ago. I can defend Italy no longer. Racism exists here. I can't say its significantly more than I've seen in Greece or other places in the world. But, I must accept that, for me, this is not the nirvana depicted in "Under the Tuscan Sun" or "Eat, Pray, Love."
As painful a lesson last night was, I'm thankful for many things
for the American girls who insisted we stick together. In the face of a conflict, where I became their scapegoat, I would have expected them to hop in the first taxi that came and leave me holding the bag.
for the two Italian men who stood up, said enough is enough, and took charge of the situation, when so many others watched in silence.
for God's control over my tongue. I normally respond to injustice with an argumentative tongue and a significant amount of sass, which would have only inflamed the situation. I take no credit for my approach last night and can only attribute it to divine intervention.
So with mixed emotions and a new influx of cynicism I approach my 2nd day in Italy. I know he was one crazy man in the bunch. But, it makes me wonder was he just bold enough to say what the others are really thinking. So, I'll strive to remain level-headed about my cultural perspective, relegating last night to a single data point and letting the rest of this 2-week trip, the people I meet and our cultural exchange rebuild my relationship with my beloved Italia.