This week, we've been riffing about our travel pet peeves and trading great OMG! moments with brown girls who've traversed the globe. So, when we heard Kimberly Reyes' tales of voluntourism in Ghana and some of her own peeves fueled by the culturally-insensitive moments she experienced at the hands of other volunteers, we wanted her to share.
Kim offers us a list of 15 things she believes white travelers should never do or say when visiting the brown continent. But, since her list really speaks to a need for more thoughtful communication and a healthy dose of cultural sensitivity, we think it applies to all of us, regardless of our culture of origin.  Any time we enter a culture that's very different than our own, we must check ourselves and ask, "Where is my spirit of travel?"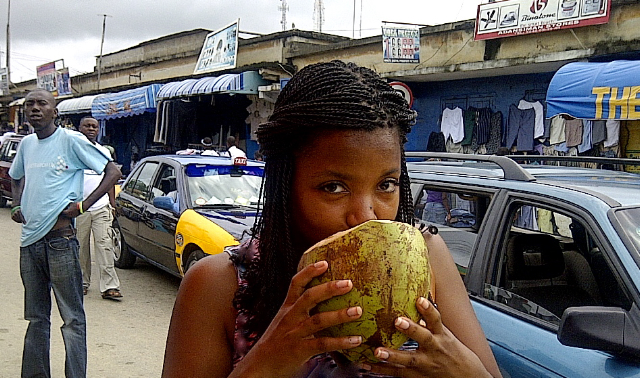 I recently came back from a volunteer journalism trip to Ghana with an organization called Projects Abroad. I was the only African American amongst young, white volunteers living with an African host family. While I don't regret the experience because I had plenty of life-affirming moments and left with a new perspective, I also came home with a sense of sadness over the cryptic and continually complicated race relations I witnessed. I'm still decompressing, but what I can immediately offer is some free advice for white people traveling to Africa.
1. Don't ask the black volunteer if she's ever done anything funky with her hair or if her hair is real … especially not within 20 minutes of meeting her.
2. Don't whisper when talking about money or expensive items when "locals" walk in the room as if you're talking about cancer. They aren't rabid dogs. Knowing you have a few measly dollars doesn't mean they'll rob you, or that they're even listening to your conversation. On that note, if you're running short on cash don't immediately panic and assume someone stole your money before you even check your belongings to see if you've misplaced it.
3. Don't roll up your window when an African man walks by.
4. If you have an appointment, don't act as if a local's time is less important than yours because they are "slower" anyway.
5. Don't assume you HAVE to tip everyone who helps you, sometimes it's just insulting. Take every situation as it comes.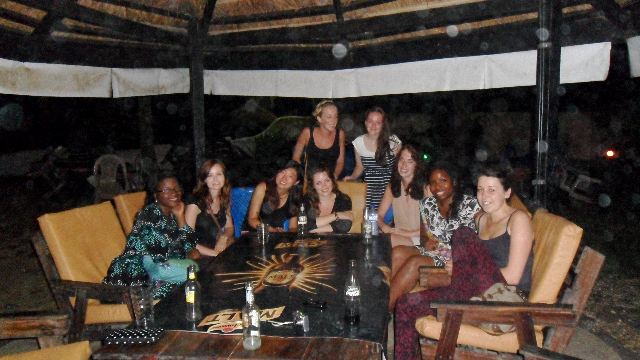 6. Don't yell, "I can't even see you boys at night, you're all so black" when approached by a local you call your "friend."
7. Don't say things like, "Of course I can drink after you" to another white volunteer at a bar followed by, "I'm in Africa. If I catch something, it won't be from you!"
8. Don't squeal, "I want a boyfriend, but obviously not from Ghana!" during a drunken girl-talk session.
9. Don't confess that your parents told you not to have sex with an African, sober.
10. Don't proclaim, "Oh, they like to help" when another volunteer asks why you always send local children off to run your errands.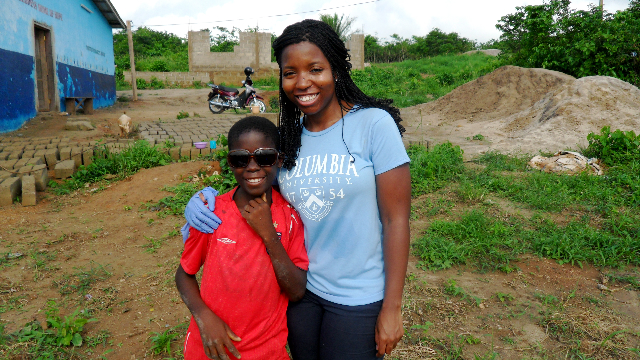 11. Understand that you are a visitor in "their country."
12. Don't warn the Danish volunteer not to take a picture with a man at your host family's house because, "your father will flip out if he sees you being touched by a black man."
13. Don't tell the black volunteer that she's an "obroni" (Ghanaian term for white person/Westerner) like you and think she'll take it as a compliment. And don't follow that up by explaining that what you say about the "locals" obviously doesn't apply to her because she's "not like them."
14. Don't say things like, "they're dyeing their skin to have your color" and "they all want to have pretty babies with you" in the same breath as, "I can't even tell you're tanned, you're just black to me" to the now enraged African American volunteer who you think you can speak so freely (and increasingly indecently) to.
15. Don't come to a country to colonize and only hang out at Western-friendly establishments. Africa is a not a zoo and the people aren't animals not to be fed or associated with.
To sum it up, maybe just don't come to Africa if you're afraid of Africans. Honestly, it will save you a lot of hassle.  But if you do, before speaking please ask yourself: "Would I say this the same way if I were referring to poor people in an Eastern European country?" That simple check may help you understand the difference between classicism and racism. For the record they both suck but I think it's important to know the EXACT way in which your perceptions are hurting you and the people around you.
Kimberly Reyes is a master's candidate at Columbia University, a culture critic, avid traveler and involuntary racism connoisseur. Her work has appeared in Entertainment Weekly, Time.com, The New York Daily News, The Village Voice, Alternative Press, ESPN the Magazine, Honey Magazine, Jane Magazine and the Associated Press. You can follow her on Twitter @kimerama.