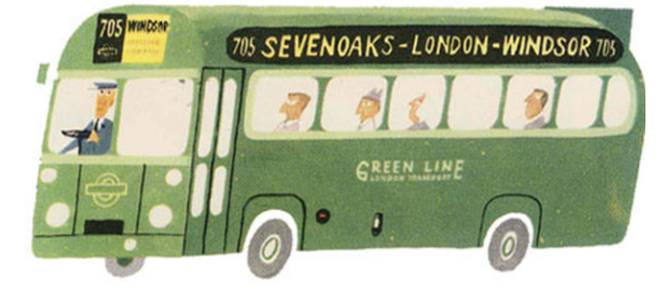 This is London: Travel Books For Kids
Last summer, I fell in love with the ethnic food book series for kids that I discovered in Whole Foods.  Now a new set of children's travel books have stolen my heart.  You MUST check out Miroslav Šašek's "This Is …" series.
This is London, New York, San Francisco, Paris
… and the list goes on and on.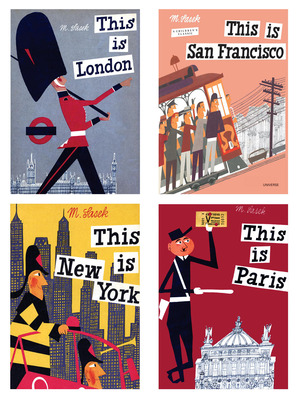 Czech architect, Miroslav Šašek, began his career in children's literature in the late 1940's — just before the coup d'état in his home country.  After emigrating to Germany and trying his hand at radio, he returned to writing. Then in 1959, Šašek published "This is Paris", the first in his beloved 18-book series. For more than 50 years, children everywhere have been able to sample the world's greatest locales through his works.
Even though the books have won numerous awards over the years, I've never heard of them until today! (Yes, I'm still trying to figure out how I could have possibly missed this!)   What's exciting is that Random House has reissued many of the books in the series during the past few years. I guess the old adage is true …  "What's old is new again!"
Here's the full list of the books in Šašek's "This Is" series ….  The coolest thing about it?  GILT has them on sale for the next few days.  (BTW, GILT's also offering a deal on the "Larry Gets Lost" book series which will be our next reading list post on kids books.)
Book Cover
Book Title
Published
Reissued
This is Paris
1959
2004
This is London
1959
2004
This is Rome
1960
2007
 
This is New York
1960
2003
This is Edinburgh
1961
2006
This is Munich
1961
—-
This is Venice
1961
2005
This is San Francisco
1962
2003
This is Israel
1962
2008
This is Cape Canaveral
later This is Cape Kennedy
now This is the Way to the Moon
1963
2009
This is Ireland
1964
2005
This is Hong Kong
1965
2007
This is Greece
1966
2009
This is Texas
1967
2006
    
This is the United Nations
1968
—-
 
This is Washington, DC
1969
—-
This is Australia
1970
 —-
This is Historic Britain
now This is Britain
1974
 2008
The world has changed in the half-century since Šašek penned his first book in the series.  If he was still alive today, which cities would you want him to add to the mix?  I'd totally ask for:
Africa:  Accra, Addis Ababa, Cairo, Capetown, Johannesburg, Lagos, Marrakech
Asia:  Bangkok, Beijing, Dubai, Mumbai, Tokyo
Australia: Sydney, Melbourne, Great Barrier Reef
Europe: Amsterdam, Barcelona, Berlin, Helsinki, Istanbul, Lisbon, Madrid, Milan, Prague, Stockholm, Venice
North America:  Chicago, Los Angeles, Miami, Toronto, Vancouver
South America:  Bogota, Buenos Aires, Rio de Janeiro, Sao Paulo
Are there children in your life that you want to introduce to the world? Even if there aren't, this is still a great series to get — especially if you're a sucker for good visual design and illustration like me.
Stay Fly!
-Chelle