Travel Beauty Picks From A Celebrity Makeup Artist
Guest contributor, Kim White, is a makeup artist who's worked on the Rachel Ray Show, Broadway plays, Fashion Week and a host of other high-profile personalities and events across New York City and the globe. As an avid traveler, Kim has mastered the art of packing, and today, she's sharing a few of her favorite carry-on-friendly travel beauty products.
Having traveled to four of the seven continents, I have become the "queen of the quart sized baggie". Along the way, I've learned that every centimeter of those tiny TSA-approved baggies is critical and deciding what stays and what goes takes a bit of ingenuity. The best choices are small in size, multifunctional in use and just what you need for that specific type of trip. Here are a few popular travel scenarios and the beauty products I personally never leave without.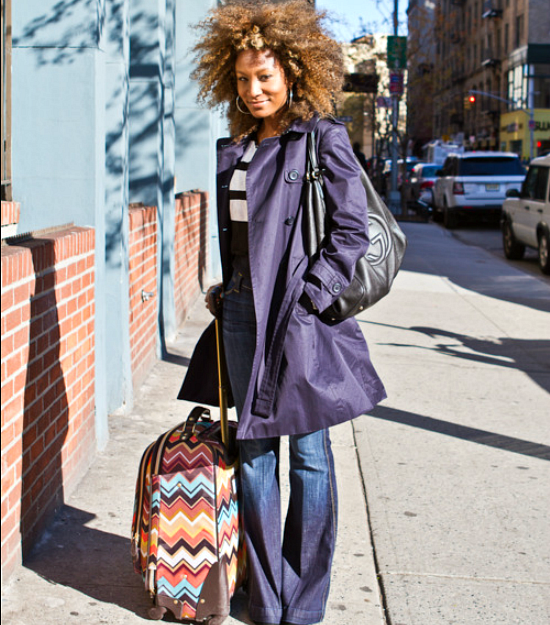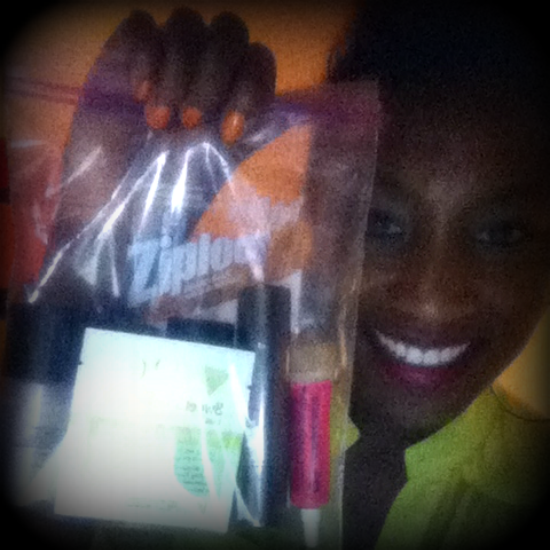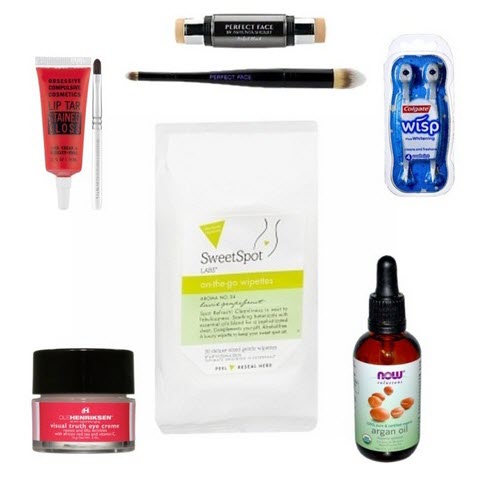 The Work Trip
I travel often for work, and as luck would have it, that's usually when my checked luggage goes missing. So, the quart-sized baggie I take on work trips always contains the items that I'll need to look polished even when disaster strikes. With this in mind, there are two beauty products that have earned a spot on my must-haves list.

I love to throw in a lip tar from Obsessive Compulsive Cosmetics (OCC). The formula can be used not only on the lips, but a small dot blended on the cheeks as blush looks really nice and fresh on the skin as well.




Makeup artist and fellow brown girl, Ashunta Sheriff, recently launched her Perfect Face collection. Her Dual Foundation product combines two colors, one dark and one light, into a single stick. Concealing and contouring in a single space-saving product — what more could you ask for?


The Long-Distance Boyfriend Trip
At one point my boyfriend and I were long distance lovers traveling internationally to see each other. The flights were incredibly long. Who wants to feel less than fresh when you're finally face to face with your man?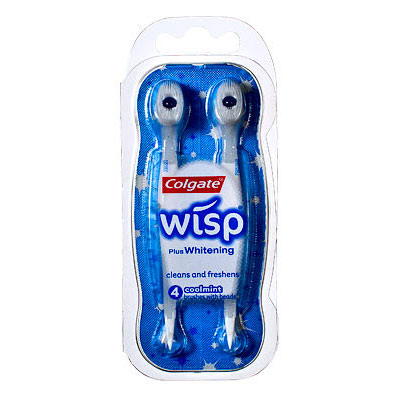 Packing Colgate Wisp disposable toothbrushes is assurance that I can pucker up on arrival, whether I drank the coffee in-flight or not.



And, the On-The-Go Wipettes by Sweetspot Labs? Well they're for freshening something else …




The Weekend With The Girls
Martinis, bellinis, and wine all cause dehydration, so I try a jump on the dryness before the debauchery begins!




I slather Ole Henriksen's Visual Truth Eye Creme onto not just my eyes but my entire face. My cheeks don't care that the jar is labeled eye cream; they're just happy to soak up the more concentrated emollients. And, the jar — smaller than a typical moisturizer container — fits nicely into my toiletry baggie.




The Family Visit
For some reason, the recycled air on planes has a tendency to make my hair feel like a Brillo pad. Admittedly, I'm not the girl that sits on the plane with my scarf on or any other protective styles. So, I like to carry a little something to help with the dryness.



NOW's Argan Oil is perfect to smooth onto my ends before deplaning so that my hair can feel soft and have a little shine again.
As an added bonus, on long flights I'll put a few drops on my feet before I slip into my compression socks.





Squeezing an entire beauty regimen into a 7×7 baggie takes skills. When done right, you'll never be in a window seat waiting for the sleeping guy in seat C to wake up so that you can get to your carry on. Everything you need will fit right under your seat! Safe travels and hope to see you in an exotic location!