Jetsetter Roundup: Girlfriend Getaways
Girls! Who Runs The World? Girls! That's right and there's nothing quite like taking unexpected adventures, exploring unknown cultures and conquering fears, with your best girlfriends in tow. This month's Jetsetter Roundup is all about girlfriend getaways, how to plan them and some great destinations to consider. Enjoy!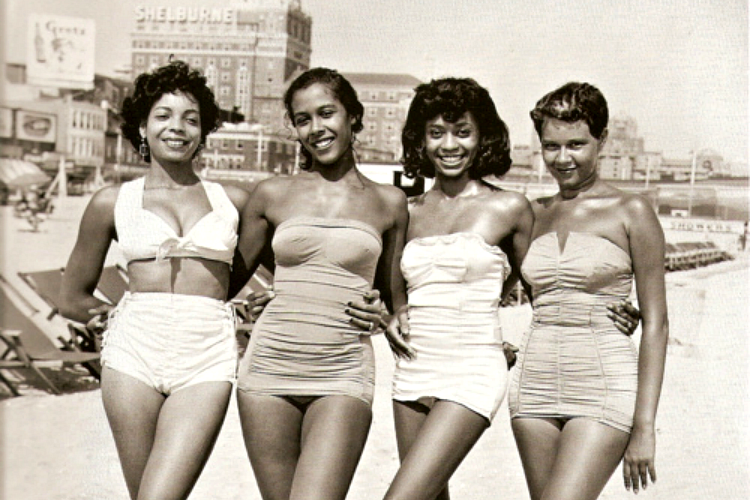 Planning A Girlfriend Getaway
When it comes to traveling with a group of friends, good planning and even better communication are the key to having an enjoyable trip. Tausha (The Globe Getter) understands "there's work, family, social activities and a bunch of other commitments that make it difficult to find the time," but she and her besties are a testament that it can be done. After a successful trip to the Poconos, she shares some practical tips on how to plan your own girls getaway — from picking dates, to setting a budget, to finalizing the logistics. Without this kind of forethought, Terri (Black Chick on Tour), knows first hand that Mark Twain wasn't lying when he said "I have found out that there ain't no surer way to find out whether you like people or hate them than to travel with them." So she compiled a Girlfriend Getaway Survival Guide to ensure that you choose your travel companions well, have the tough conversations about money before you leave, and make decisions that'll ensure your friendships will still be in tact at the end of the trip.

Destination Ideas For Your Girls Getaways
Once you have the plan in place, the fun part is picking your destination. To start you off right, Nadeen (The Sophisticated Life) compiled a list of destinations perfect for the grandest girlfriends getaways of them all — bachelorette parties! If you're looking for the spa life, good shopping, fine dining or partying the night away, her list covers them all.
Since relaxing, primping and soaking up some rays are critical to any girlfriend getaway, this roundup would not be complete without a few beach destinations. Mimi (Mimi Cute Lips) and her cousins dove right into Miami's food culture, rooting out the city's culinary hotspots. In Alabama, Heather (A Brit and a Southerner) took her mom and sister down to Gulf Shores and Orange Beach and discovered they offered a compelling combination of friendly people, delicious regional cuisine and nice beaches. Down in the Dutch Caribbean, Carisa (Peaches and Pickles) explored Aruba's natural beauty, adventure tours, and rich cultural history — a great backdrop for some bonding time with your besties.
Katrina (My Mommy Flies) and six of her friends took a weekend jaunt from Atlanta to Savannah, Georgia. In between laugh-out-loud conversations, the travelistas packed in a night of live music at a rooftop lounge, relaxed by the pool, vibed at a music festival, enjoyed a river cruise, and indulged in great food. Meanwhile, Nena (writing for My Mommy Flies) and her sisters headed to Arizona for an epic girlfriend getaway to the Grand Canyon. Beyond enjoying the canyon's natural beauty, they visited Native American shops, got massages at the spa, and lounged in their luxury boutique hotel. The sisters, who've been traveling together for eight years have done getaways in places like California, Florida, Georgia, South Carolina and the Dominican Republic.
Our jetsetters have covered the gamut, from the city to the beach to the mountains. So, if you're looking for a dose of wanderlust-inducing inspiration, be sure to check out their trip reports.
Many thanks to this month's jetsetters for their girlfriend getaway ideas. As travel writer Tim Cahill reminds us, "A journey is best measured in friends, rather than miles." So, let's grab our best girls and go explore the world!
---
To learn more about the monthly Jetsetter Roundups or to see previous posts, read our Jetsetter Roundups Overview