Passport Party Project: Where Early Exposure To Travel Makes A Difference
Travel has been a central part of my life for as long as I can remember. By the time I was six years old, I'd already discovered my love for the window seat, picked my favorite airline, and declared my philosophy that any flight less than three hours was too short to finish all my in-flight essentials — window gazing, word puzzles, eating a meal, taking a nap and getting my wings from the pilot — in time before landing. Now, as an adult who still jumps at the chance to sit in the window seat, I am grateful that the seeds my parents planted in my youth have blossomed into a life-long love affair with the world. And, I'm a firm believer that early exposure to other cultures is an invaluable, perspective-changing necessity.
Why Early Exposure Is Important
Less than 10% of U.S. students study abroad by the time they graduate from college. With 1 in 5 jobs linked to international commerce, American students across the board need stronger cross-cultural communication skills to compete well in today's global talent pool. Recent post-study abroad surveys indicate that graduating college students with international experience are hired more quickly and with higher starting salaries than the general college graduate population. And, according to the Open Doors® 2015 Report, published annually by the Institute of International Education in partnership with the U.S. Department of State's Bureau of Educational and Cultural Affairs, less than a third of the students that are going abroad are from communities of color. While this number has increased modestly over the past decade, students of color are still disproportionately underrepresented, placing them at greater job placement risk.
Passport Party Project Is Playing An Important Role
While the Institute of International Education, the State Department and even the White House have ongoing initiatives focused on college aged students, there are fewer programs offering early international exposure to younger students. The Passport Party Project — which provides underrepresented American girls, ages 11-15, their first passports and their first time global travel experiences — is one organization that gets the value of early exposure.
In 2011, when I first learned about the Passport Party Project, I was immediately excited about its purpose. Founder Tracey Friley's passion for planting the seeds that will build the next generation of travelistas is undeniable and that inspired me to join the effort. In Phase 1, I had the opportunity to co-host a Passport Party for ten girls in Miami. And, in phases since, I've had the honor to serve as an advocate for the program as well as a mentor to amazing teen travel ambassadors.
At the culmination of Phase 3 this June, 15 teen travel ambassadors are headed to Toronto, Canada's largest metropolis. With nearly half of its population foreign born, Toronto has earned its moniker as "the most multicultural city in the world." What better place for the girls to receive their first passport stamps?
Thanks to sponsors like Tourism Toronto, Niagara Parks, Hornblower Niagara Cruises, National Geographic Maps, Heys Luggage, City Pass, Porter Airlines, Francesco's Limousine and the support of many others, the teen ambassadors have received new luggage and world maps, and they'll have a blast this summer traveling outside the US borders, exploring the diversity of Toronto, experiencing the neighboring Niagara Falls and completing a service project in a local community.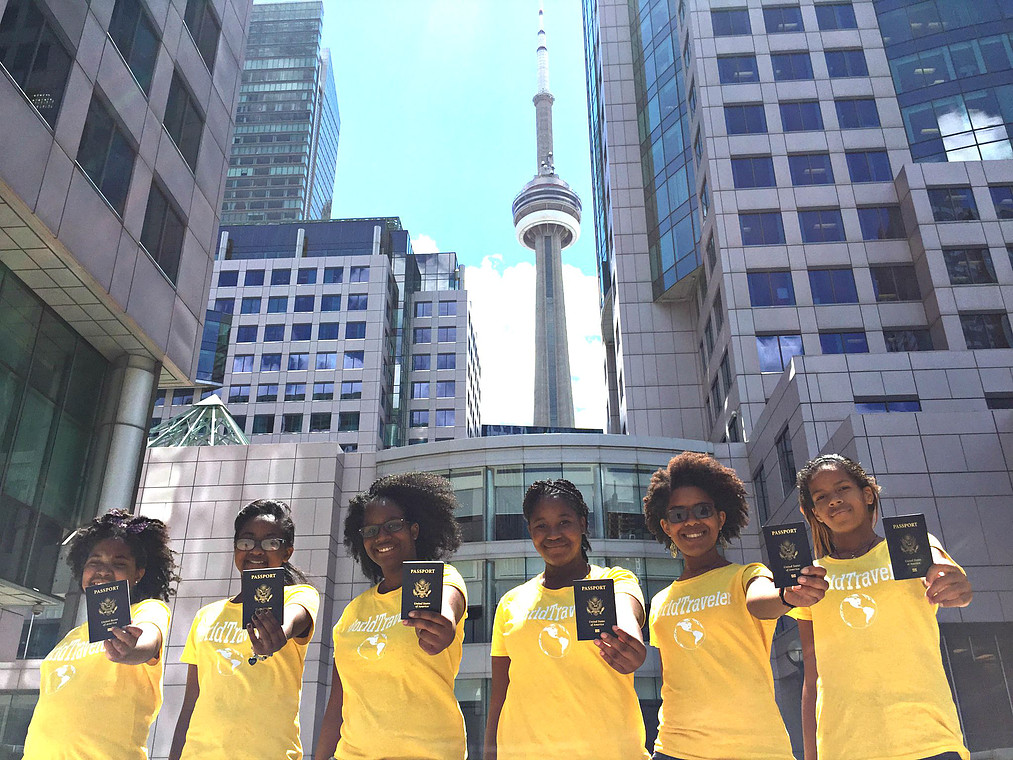 What A Passport Means To Mikaela
My mentee this year is Mikaela. At 12 years young, she's already pretty focused on her future as an aspiring actress who loves to spearhead projects that help other brown girls find their inner magic. When asked about the importance of a passport and her own desire to see the world, Mikaela shared, "I want to travel because there is much more in the world that I want to explore and see. Also, you don't have too long on this earth so make the most of it. … I think a passport can change my life by letting me go to places outside of the US, to explore the other countries and see what I have to offer to this world. If I don't get a chance to see other places then I can't really see my full potential. Having a passport would mean so much. It would allow me to be free to … learn about other cultures and really gain insight into how other people live."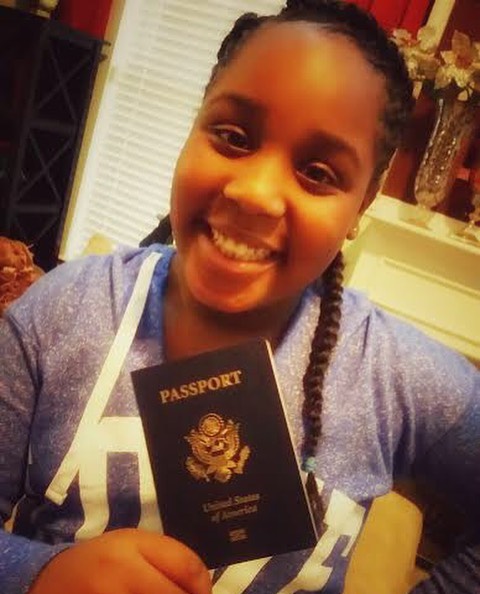 Such wisdom at such a young age! Her words could not be more true. Life does move fast and a passport does bring freedom to explore the world. I wish for Mikaela and the other teen travel ambassadors a lifetime of international adventure. Here's to the next generation of culturally-savvy, service-minded travelistas!